---
Oceania 2001 - Australia - The Olgas / Kata Tjuta
The Olgas are located 40 km west of the Ayers Rock. The Valley of the Winds walk is very nice to have a look at this elephant back rocks.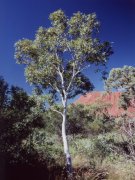 It was extraordinary green because of the rainfall in the last twelve months. It was more than four times the annual average.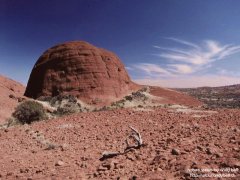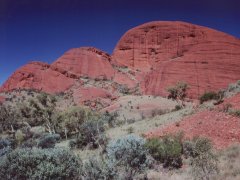 Click on the pictures to view them in full size. To continue your virtual journey click on the navigation arrows below.



If you like these pictures, you may download and install the Webshots Desktop and download my New Zealand and Australia collections into your webshots\collections directory. Enjoy everyday another wallpaper!
---