---
Oceania 2001 - Australia - Ayers Rock / Uluru
The most popular spot of Australia is the Ayers Rock. Before I visited this place, I always thought this is much ado about nothing. But if you are there, it is really different.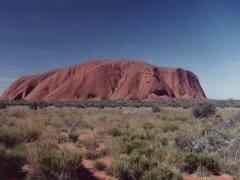 ... you can drive around on the 9 km street ...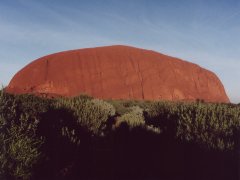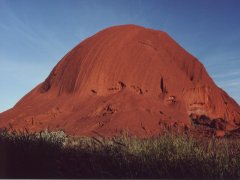 ... or do a 3 h round walk along the base ...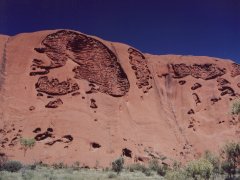 ... or climb the steep path up the 350 m (level above base) ... the Aboriginal people do not like it, but if you are in a good condition, it is an unique experience. Take care and avoid a disaster!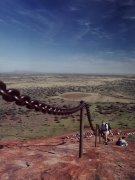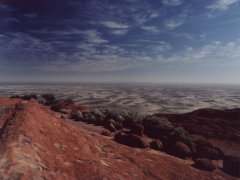 Click on the pictures to view them in full size. To continue your virtual journey click on the navigation arrows below.



If you like these pictures, you may download and install the Webshots Desktop and download my New Zealand and Australia collections into your webshots\collections directory. Enjoy everyday another wallpaper!
---