---
Oceania 2001
Dear visitor
in spring 2001 we had the opportunity to do another 3 month trip to oceania, where we spent four weeks in New Zealand and seven weeks in Australia.
Here you find a summary illustrated with my best photos and short comments on fifteen pages, sorted by different themes. So enjoy surfing on your virtual journey Oceania, sit back and relax!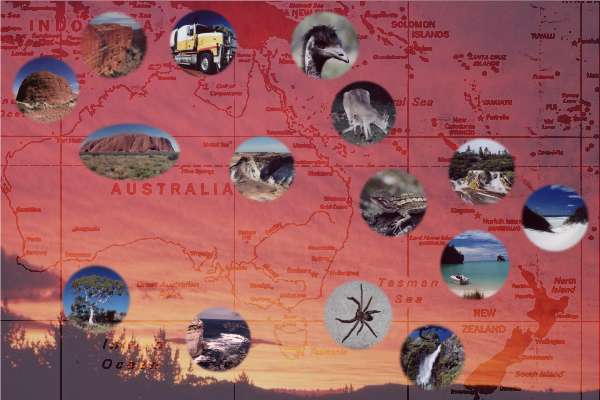 Click on the pictures to view them in full size. To continue your virtual journey click on the navigation arrows below.



If you like these pictures, you may download and install the Webshots Desktop and download my New Zealand and Australia collections into your webshots\collections directory. Enjoy everyday another wallpaper!
---