---
USA West 1999 - San Francisco
If San Francisco is on your way, you should plan to stay a few days to discover this pleasant city. Having a look at the Golden Gate Bridge is a must. Enjoy the Pier 39 on Fisherman's Wharf. Drive up and down on California Street with a cable car.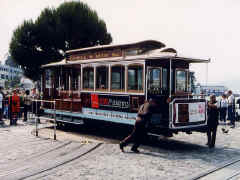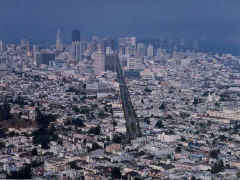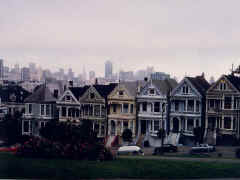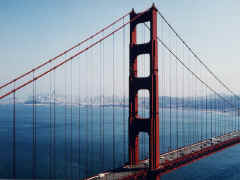 We found free internet access at CompUSA on Market Street.

Remember, San Francisco is windy and the temperature is not that high as you may think. In autumn it is often misty. We left SFO on Highway #1 direction south. Unfortunately this was a misty day. The only clear sight we had at Big Sur on the small nice Pfeiffer's beach.

A good place for dinner is Billy Quon's Rotisserie, Ryan Ranch at Monarch Village near Monterey, where you can get a well sized filet mignon (12 oz for $13.95) - simply a dream!
---